Monthly Deals
It's February and We are Having Some Great Offers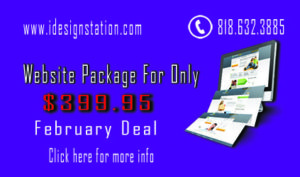 Hurry and Get Your Business Site Going!
You will get a 4 Webpage Site Design With The Following:
Main page or Home, The About Us Page, A Services or Gallery Page
This will include a free domain name for 1 Year Only
You will need to provide the images once the website is ready to be developed along with your content.
For any questions. Give us a call or reach us through our contact form and we will get back to you as soon as we possibly can.
---